Why to Choose Reseller Club Hosting VPS?
Introduction
Reseller club hosting is a web host provider who have a main focus on reselling the hosting and providing the best services at an affordable and low price compared to other competitors. Some of the best features that you can be benefited by are the unique choice of servers with one click installs. The servers come with cPanel or Plesk Control Panel with one click installs. They also come with SSH access and offers 30-day money back guarantee if it does not match your requirements. Reseller club hosting can be your ultimate solutions to the features you are looking for with low prices.
Why to Choose Reseller Club Hosting VPS?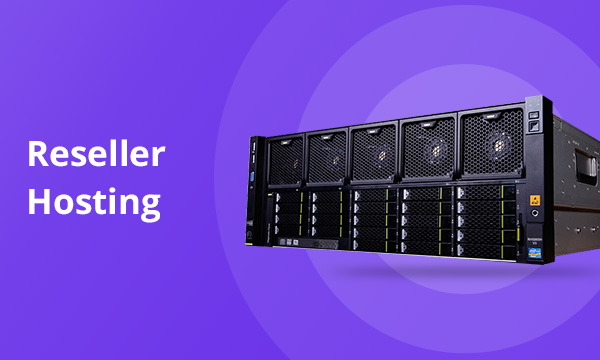 SSD Storages
SSD Storages is one of the factors to choose the VPS hosting as the reliable and a faster hosting will help in increasing the efficiency of your VPS hosting server. By consistent SSD Storage your site performance will get boosted. Also, these SSD storage are now available on the data centers of India. 
System Admin Support
System Admin Support is always available for the for their users. This is like the backbone of the hosting providers who have the best expertise in this industry that are present to constantly protect the VPS servers of. They are available for 24×7 for all the days in the year.
DDOS Protection
DDOS Protection is very important to present in all the servers that will help in minimizing the risk of downtime whenever there is a possibility of DDOS attacks. The VPS hosting by reseller club have already protected your VPS servers by including the feature of Neustar's DDOS Protection for active monitoring.
Full Root Access
By choosing Reseller Club VPS Hosting you can get full root access. On one know your business and requirements better than you so that you can have a complete access to customizes according to your need. This feature will help you to fulfil all your business hosting needs and access for customization.
Types Of VPS 
Linux VPS
Linux VPS hosting is the best choice for all the web developers and corporate website hosting where you can get an experience of dedicated servers. You can now enjoy the benefits of a powerful server with high speed that is very easy to use at the starting price of 490INR per month.
Plesk
Plesk VPS Hosting is the best pick for web developers and commerce website hosting which comes with all the dedicated hosting needs that is a finest powerful and economical solution. This hosting is based on KVM infrastructure that is will give you a virtualisation layer and a power packed virtual machine.
BlueHost
Bluehost VPS hosting by Reseller Club is a perfect choice made for web developers and enterprise, for an eCommerce website or for application hosting. With Bluehost VPS you can get definite resources via KVM Virtualization directly on your physical servers. You can enjoy all the benefits that starts at 1099INR per month.
Dedicated Servers 
Dedicated Server that is powered by SSD (Solid State Drive) are mainly built to give full root access to the sites for easy control. This hosting comes with 30% fast SSD because you which you can enjoy high data reading speed and also it comes with data protection stability.
Dedicated Server that are powered by HDD (Hard Disk Drive) also fives you full root access by which you can set up your server instantly with ease and enjoy the high performance and more storage. It comes with latest technology and many more features.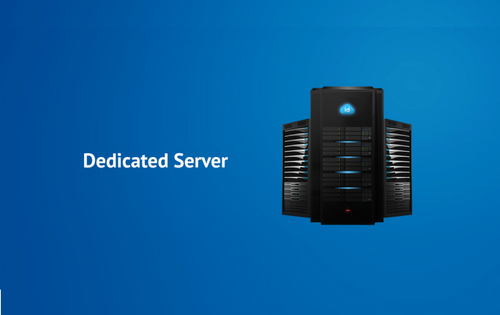 Windows Dedicated Server are the ideal choice for large business who are expecting high traffic and will building ecommerce sites and online applications too. You can get full control and run your server with a click due to the instant provision platform.
Bluehost Dedicated Server
Bluehost Dedicated Server is the best platform for large business who are willing to build huge corporate websites or e-commerce sites. With Bluehost dedicated servers you can be benefited by best power packed servers at reasonable prices.
Hostgator Dedicated Server
HostGator Dedicated Server is the best pick for the ones who are into medium to large business or for ecommerce websites or web design agencies. This server comes with the finest technology where you can get total control in your hand and build your servers with CentOS Operating System.
Managed Dedicated Server is also a perfect choice for building high traffic website like ecommerce or corporate site and online apps. with MDS you can get you own dedicated server which gives you access to install the software you need.
Pricing Of Reseller Hosting VPS Plans 100 Words
VPS Hosting by Reseller club comes with many benefits and features for their users.
Standard Plan- This is one of the ideal solutions for affordable Linux VPS that starts at 490INR per month with 2 CPU cores, 2GB RAM, 20GB SSD disk space and 1TB bandwidth.

Business Plan- This plan comes with best values that starts at 750INR per month with 2 CPU cores, 4GB RAM, 40GB SSD disk space, 1 additional IP and 1TB bandwidth.

Pro- This is one of the ideal solutions for professionals that starts at 1360INR per month with 3 CPU cores, 6GB RAM, 80GB SSD disk space, 1 additional IP and 2TB bandwidth.

Elite Plan- This plan gives you exceptional performance that starts at 1905INR per month with 4 CPU cores, 8GB RAM, 120GB SSD disk space, 1 additional IP and 2TB bandwidth.
Conclusion:
Reseller club hosting is the one of the leading companies who offer reseller hosting services which such primary focus. There are many companies who are into reseller hosting but reseller club hosting provides you the best services with so many options and features that you can enjoy and get benefitted.